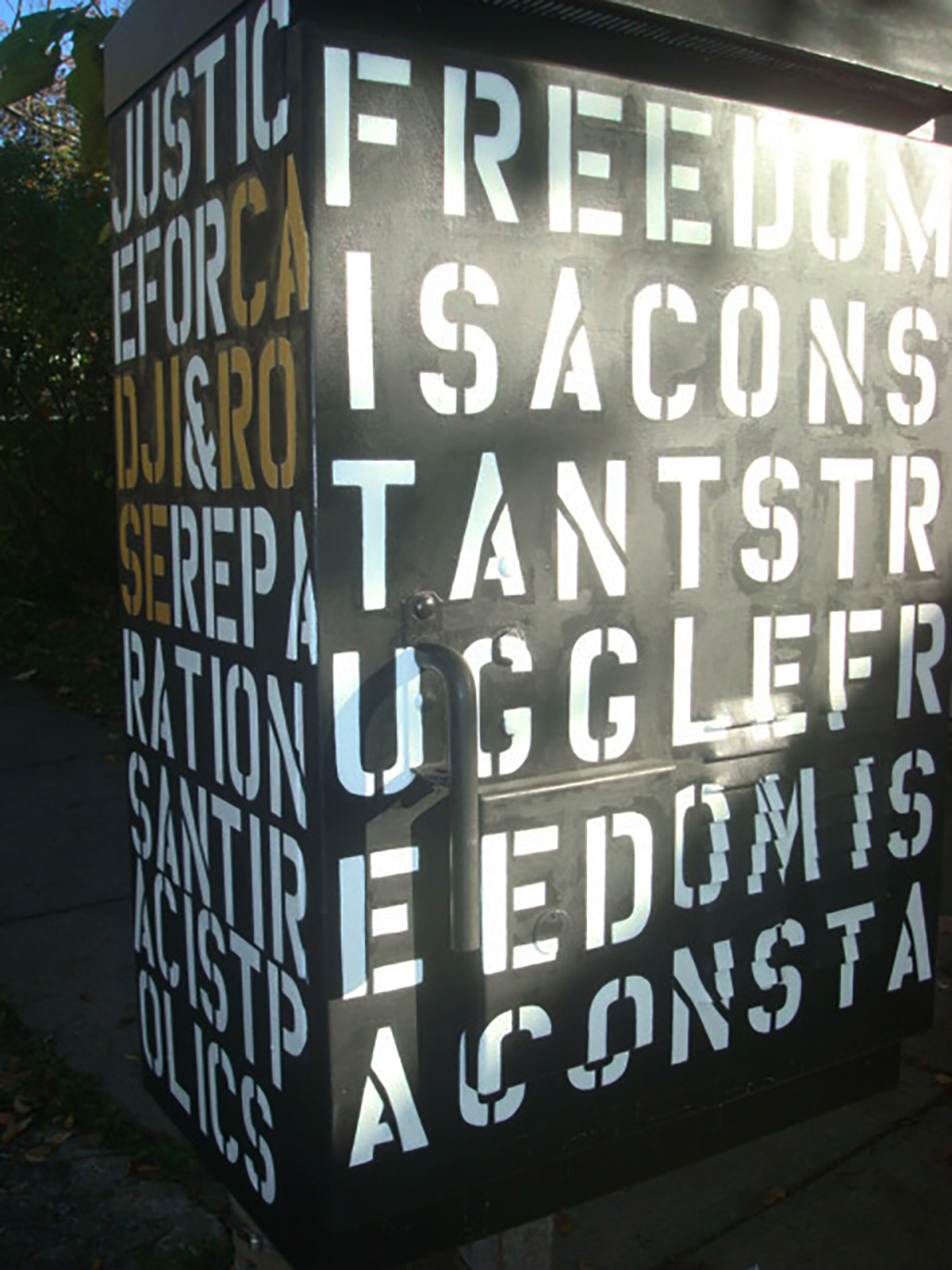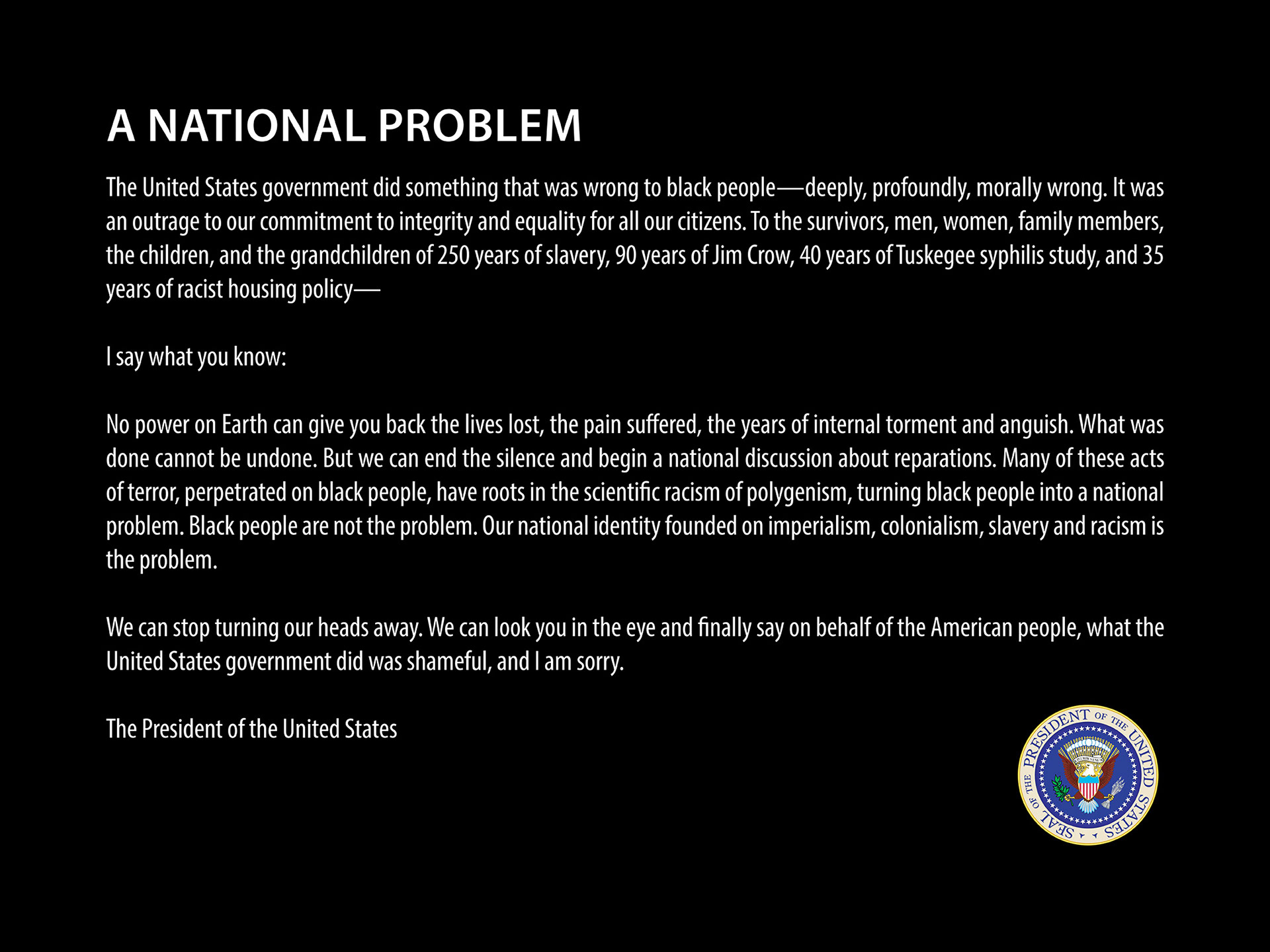 "A National Problem"

, 2018  Various formats, including postcard, poster and hanging print as 


Part of exhibition, "Baneful Medicine, Cooper Union Library, NYC curated by Andrew Weinstein (catalogue).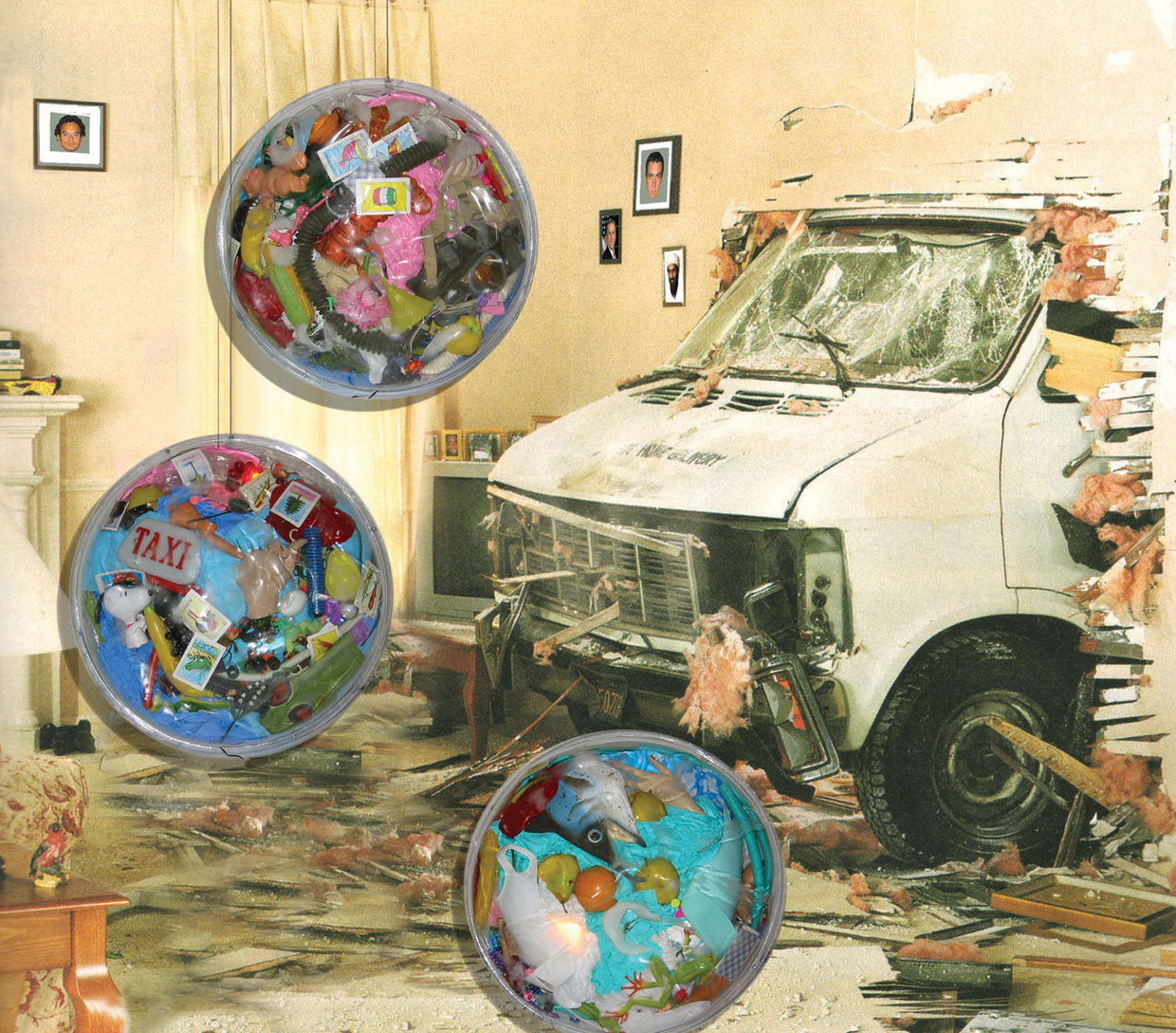 "All that is solid melts into air"

, 2004,  

Viewer activated slide projector, acrylic bubbles, plastic objects and lights. 2.50 x 4.50 x 2.00 mt, Cali, Colombia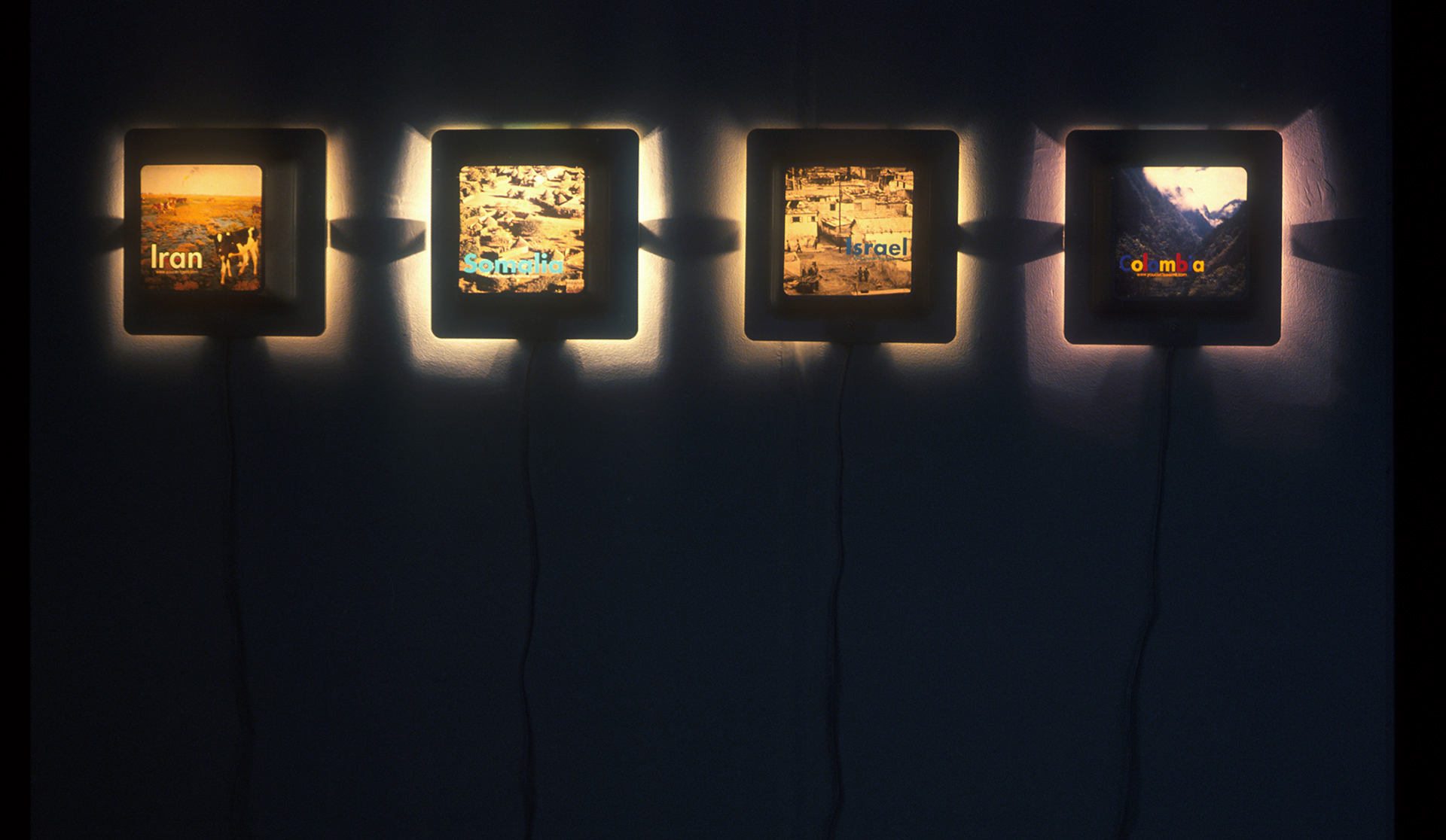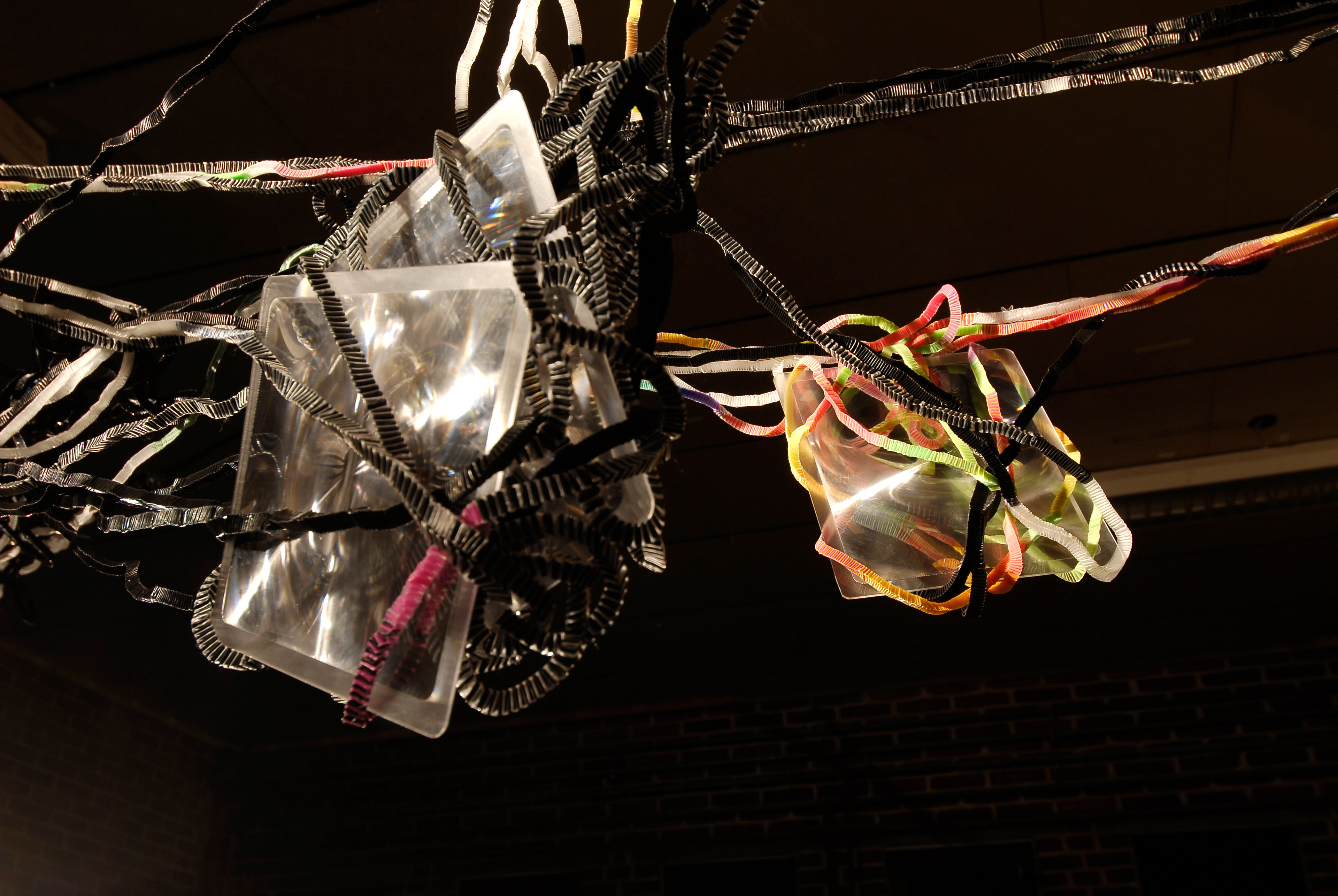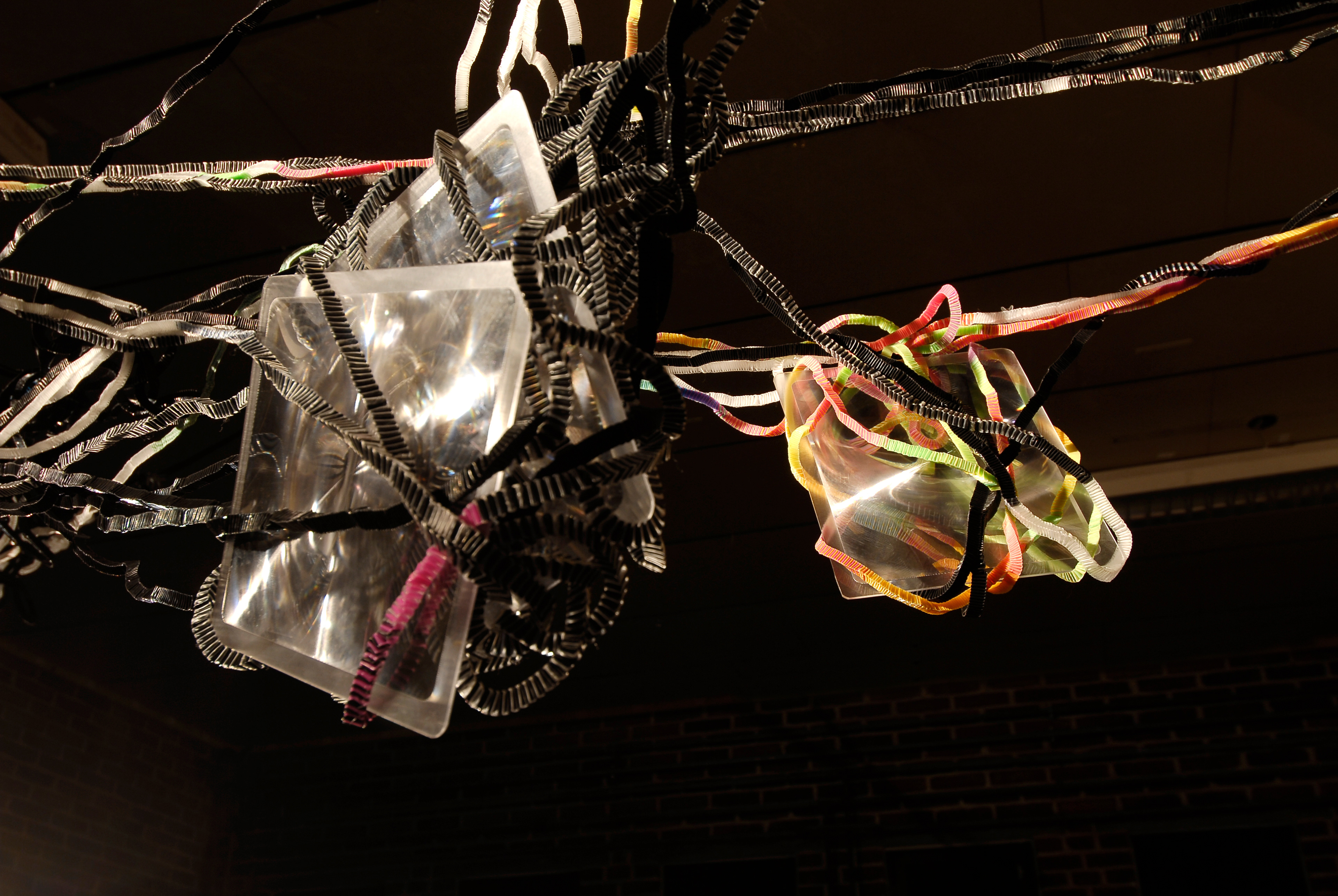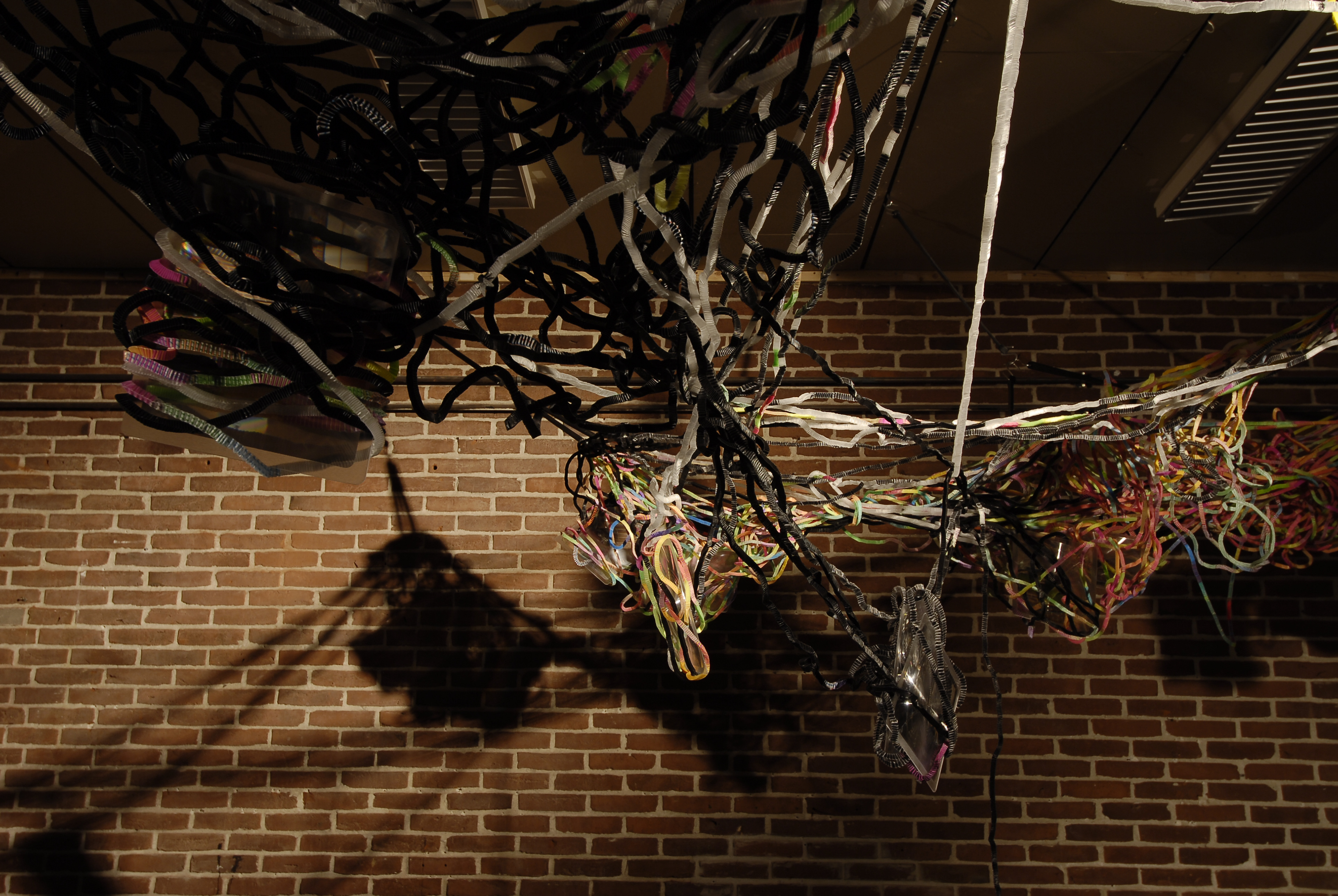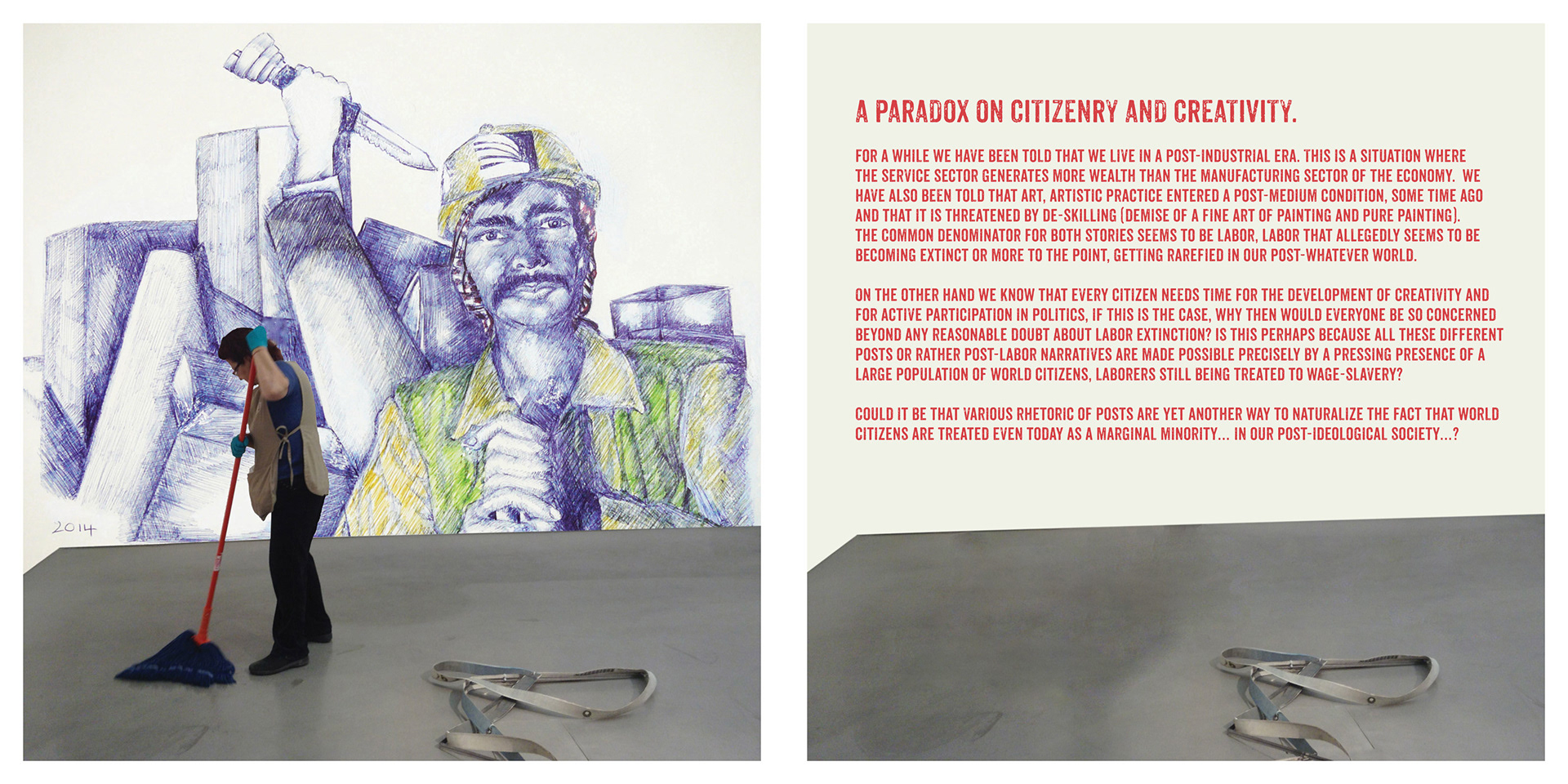 "A Paradox on Citizenry and Creativity", 2014. Digital photomontage for 52 Weeks, online exhibition (http://gulflabor.org/2014/week-28-todd-ayoung-and-jelena-stojanovic-a-paradox-on-citizenry-and-creativity/) and published book: (

The GULF: High Culture/Hard labor

, OR Books, 2015) of artwork organized by collective GULF LABOR.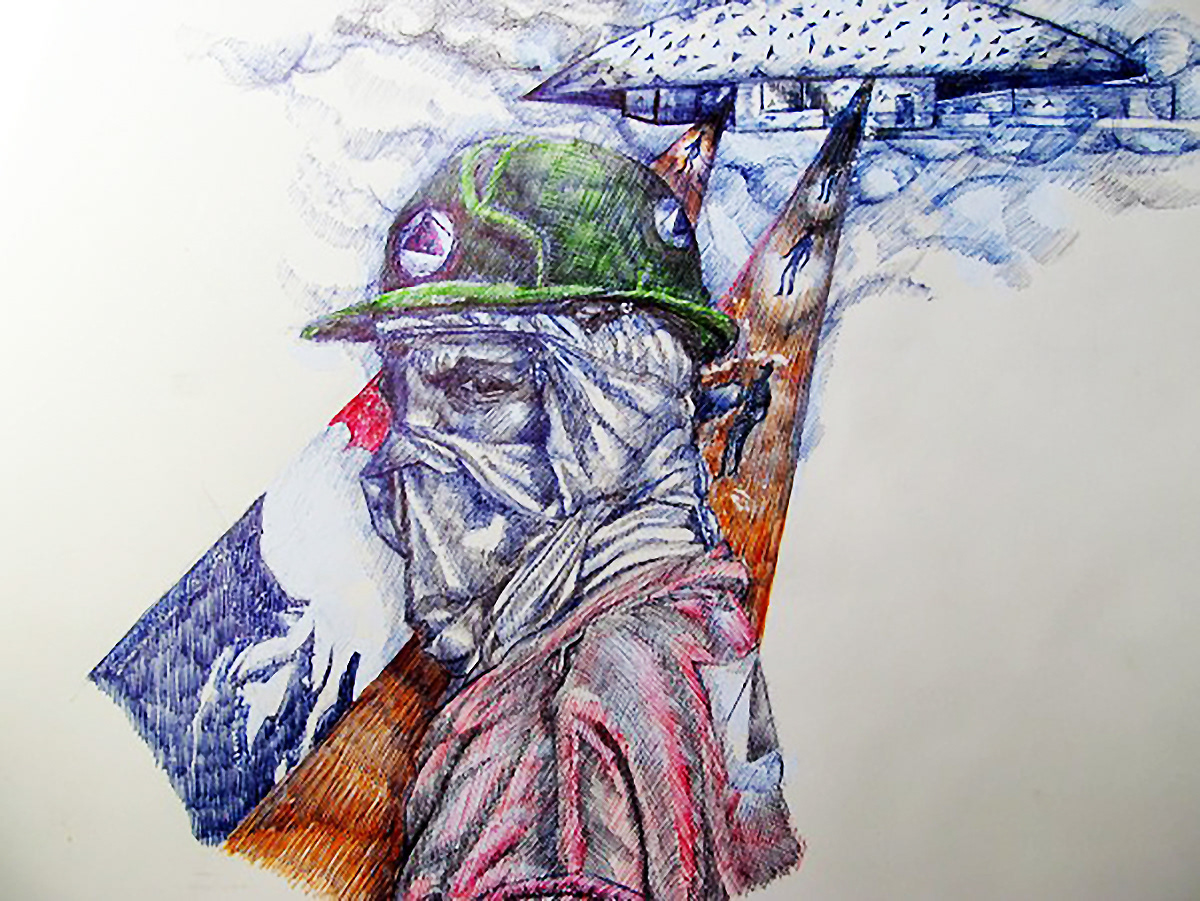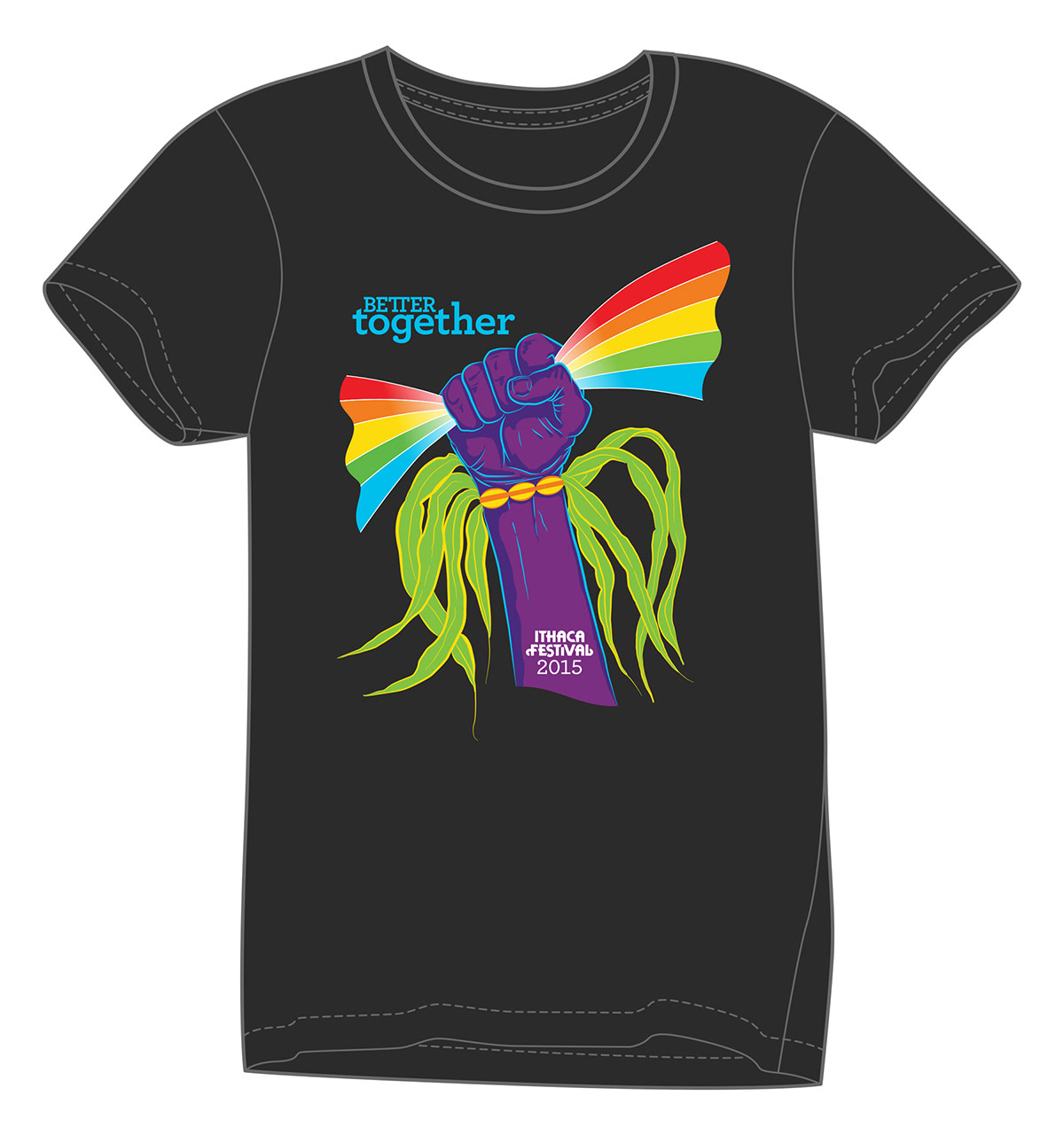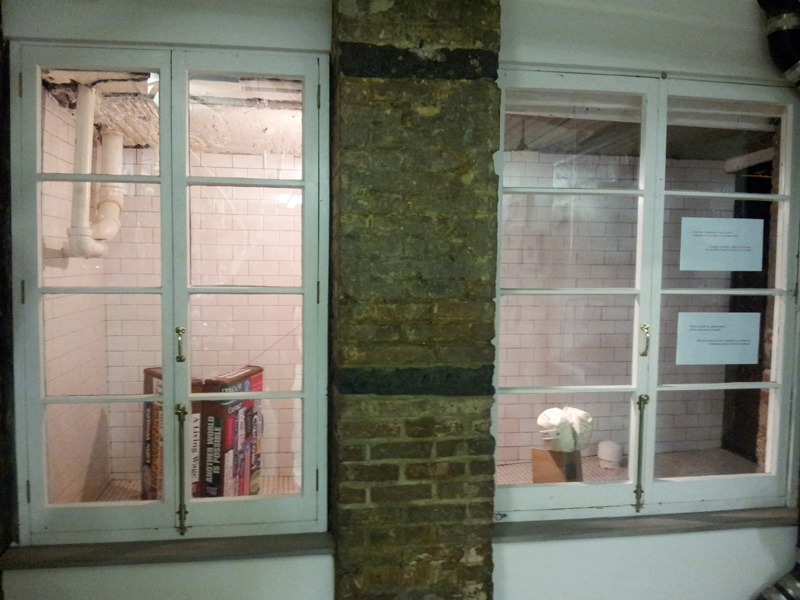 "Actuality and Laughter" (installation detail), 2012
Brown suitcase with stickers, wire cable, Plato's Republic sewn into a ball, 
blue and red printed questions on card stock and book of Plato's collected writings.
http://www.eidia.com/plato/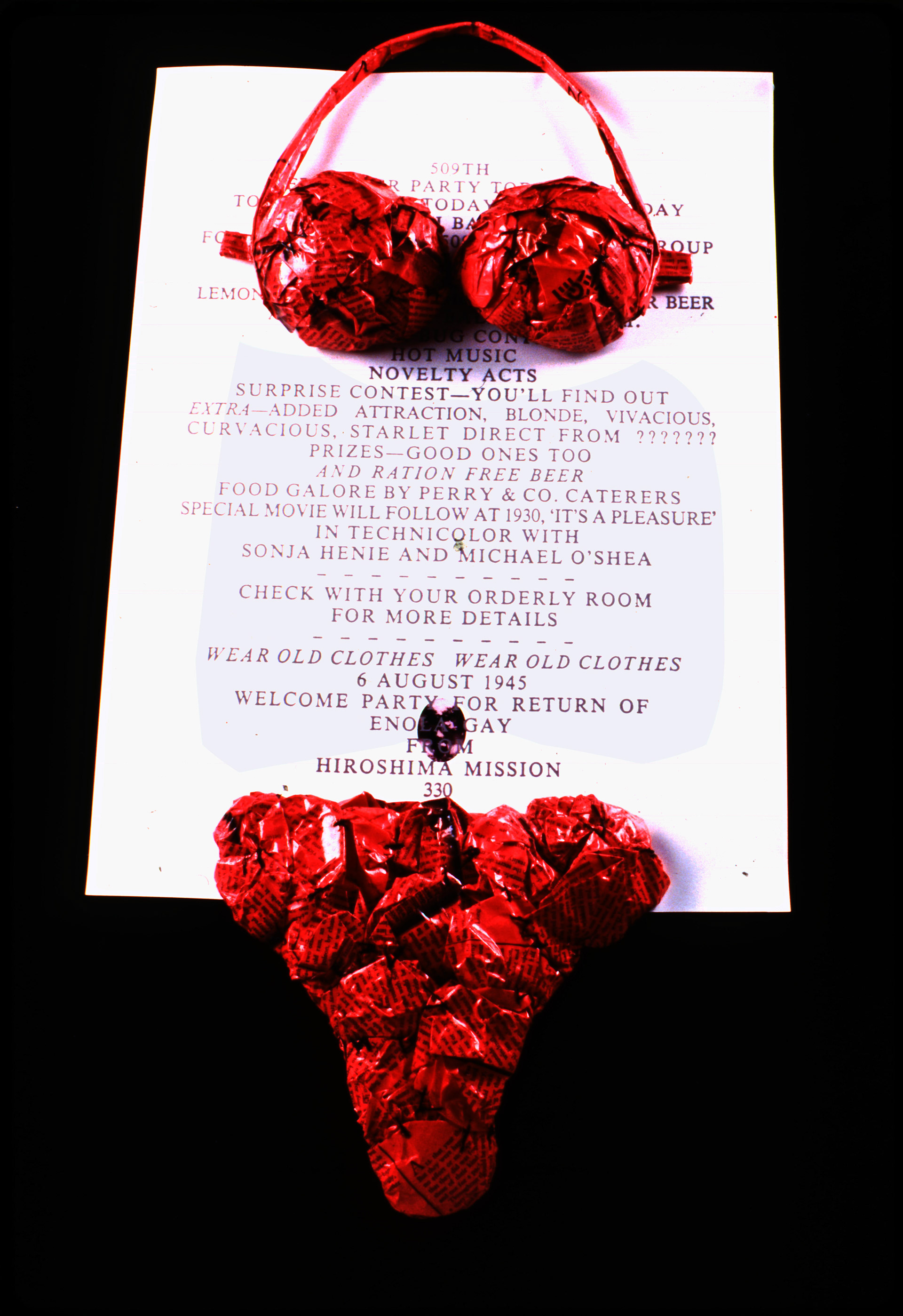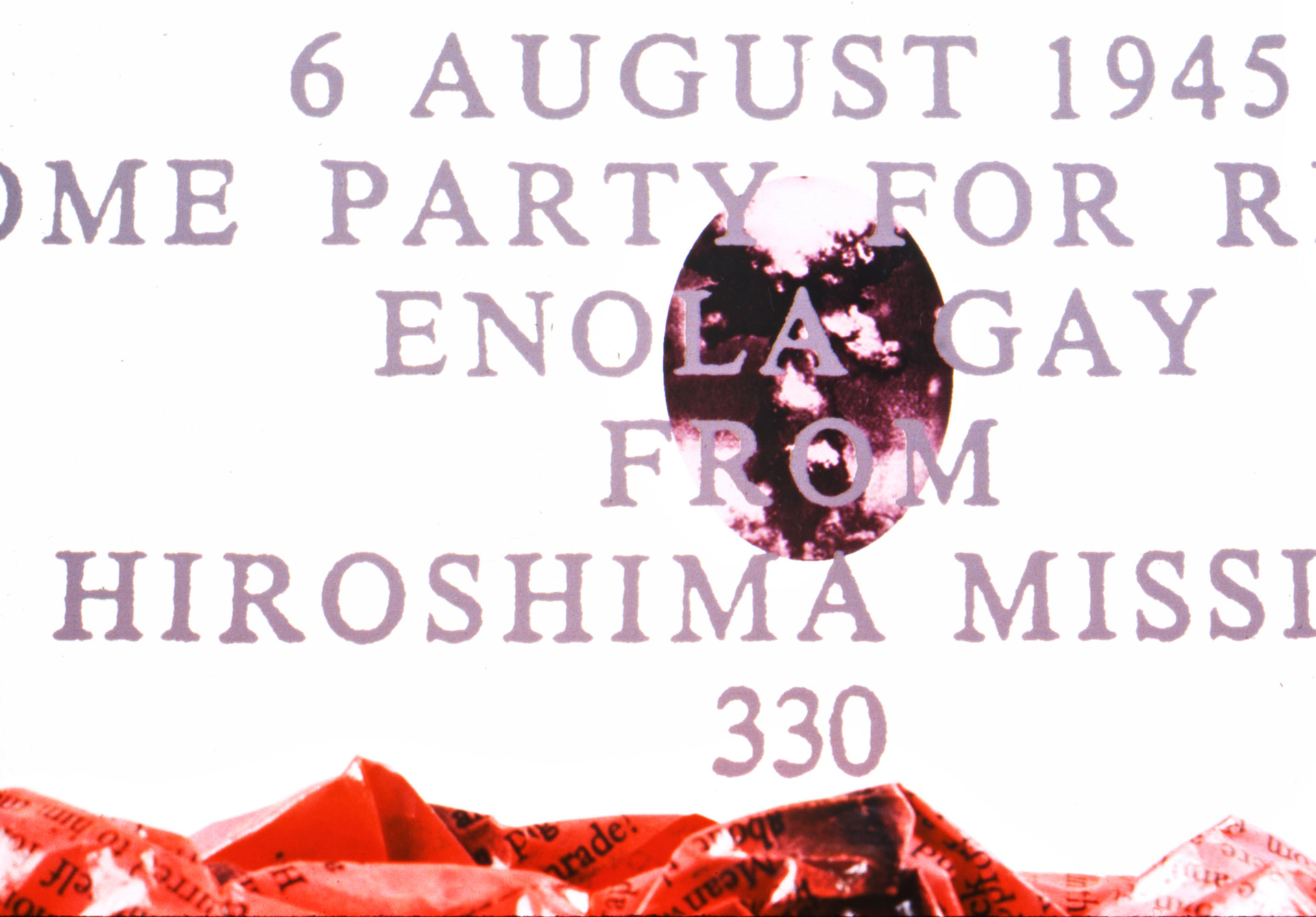 "From Animal Farm to Bikini Atoll", 1995, Digitally enlarged printout of party information for after the bombing of Hiroshmia. Sewn photocopies of George Orwell's

Animal Farm

into a life size bikini: 
The bikini was designed by Louis Reard, a French engineer, and named after Bikini Atoll, the site of the first peacetime atomic bomb test in July 1946.  The  belly button in this installation is an atomic bomb explosion.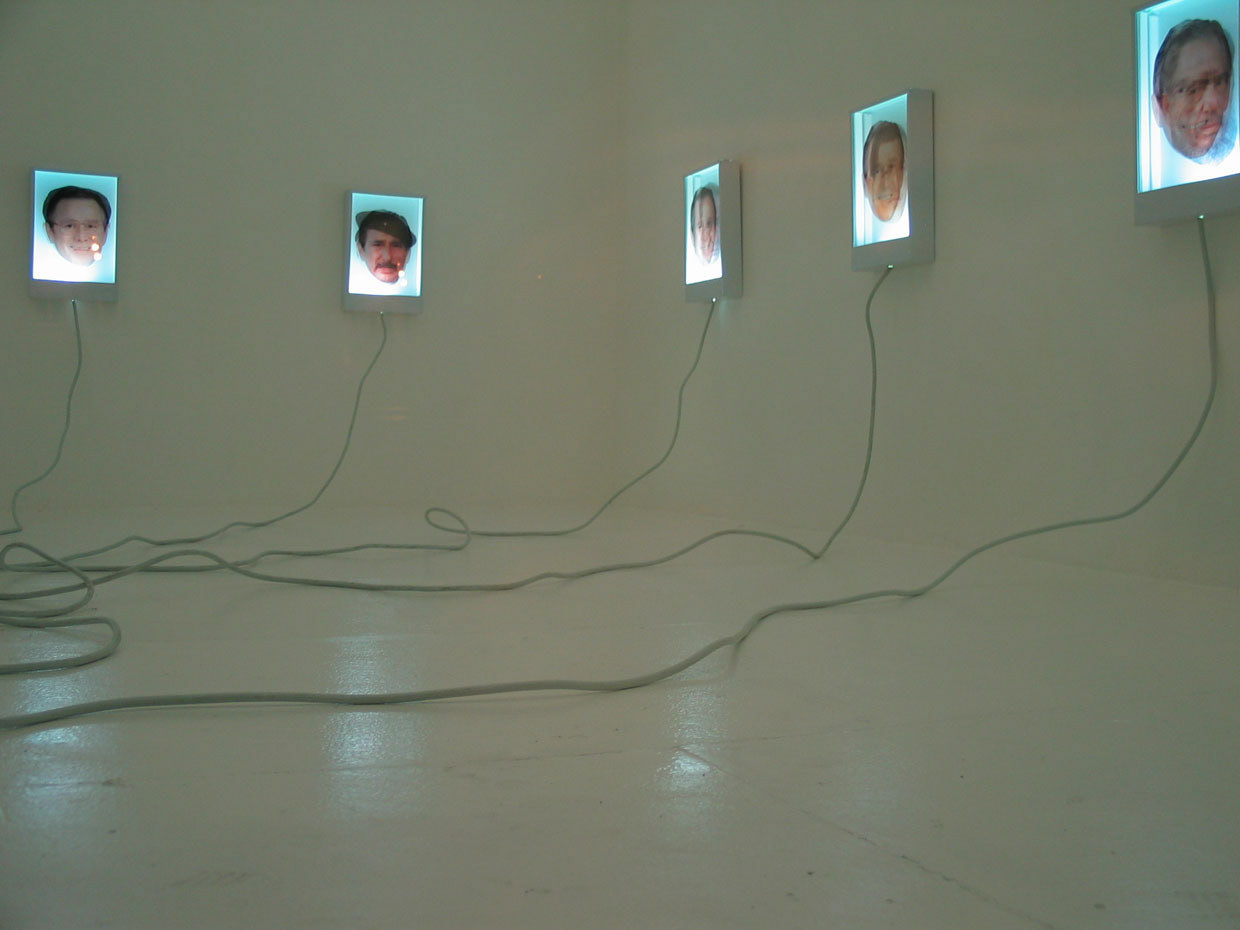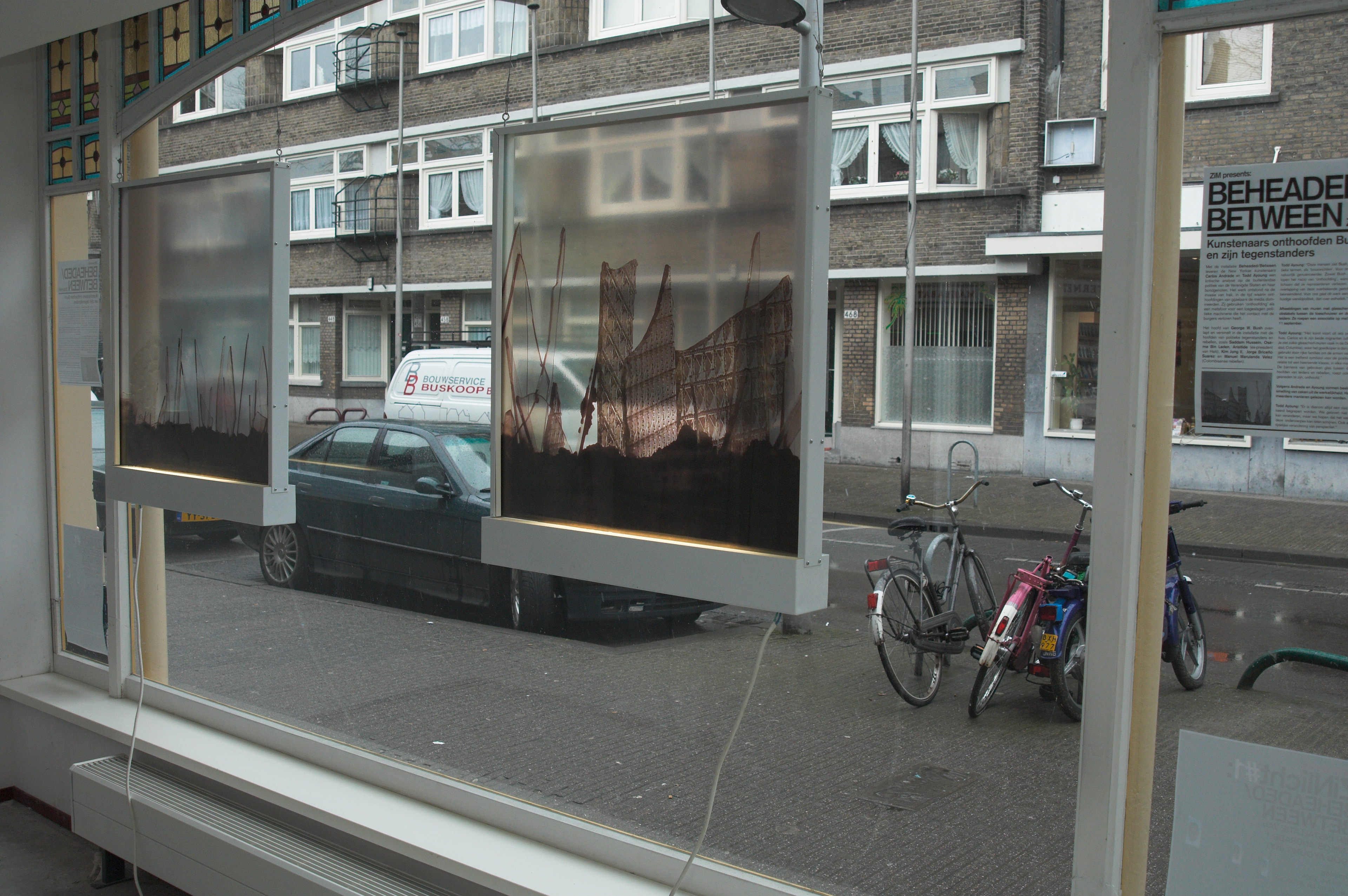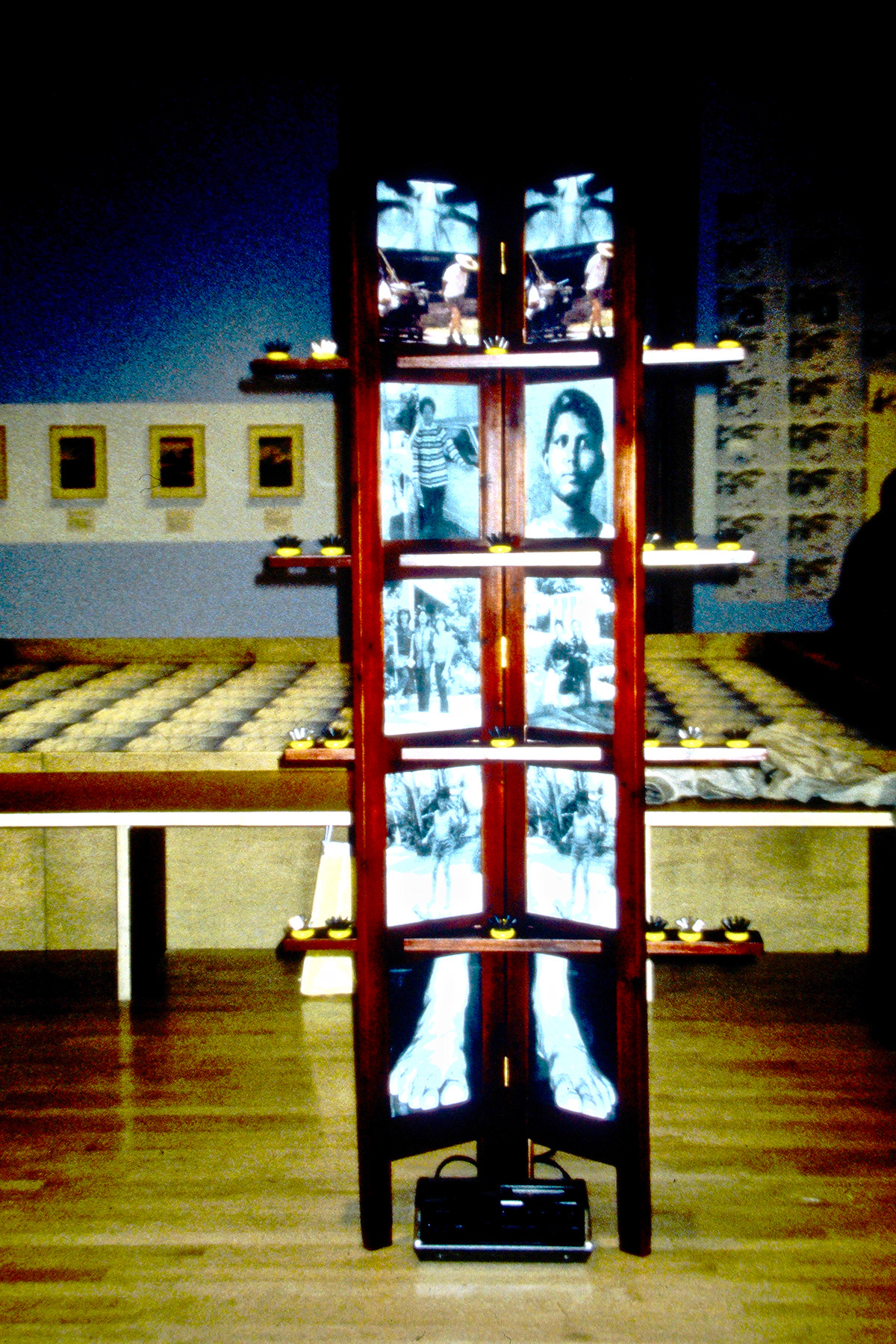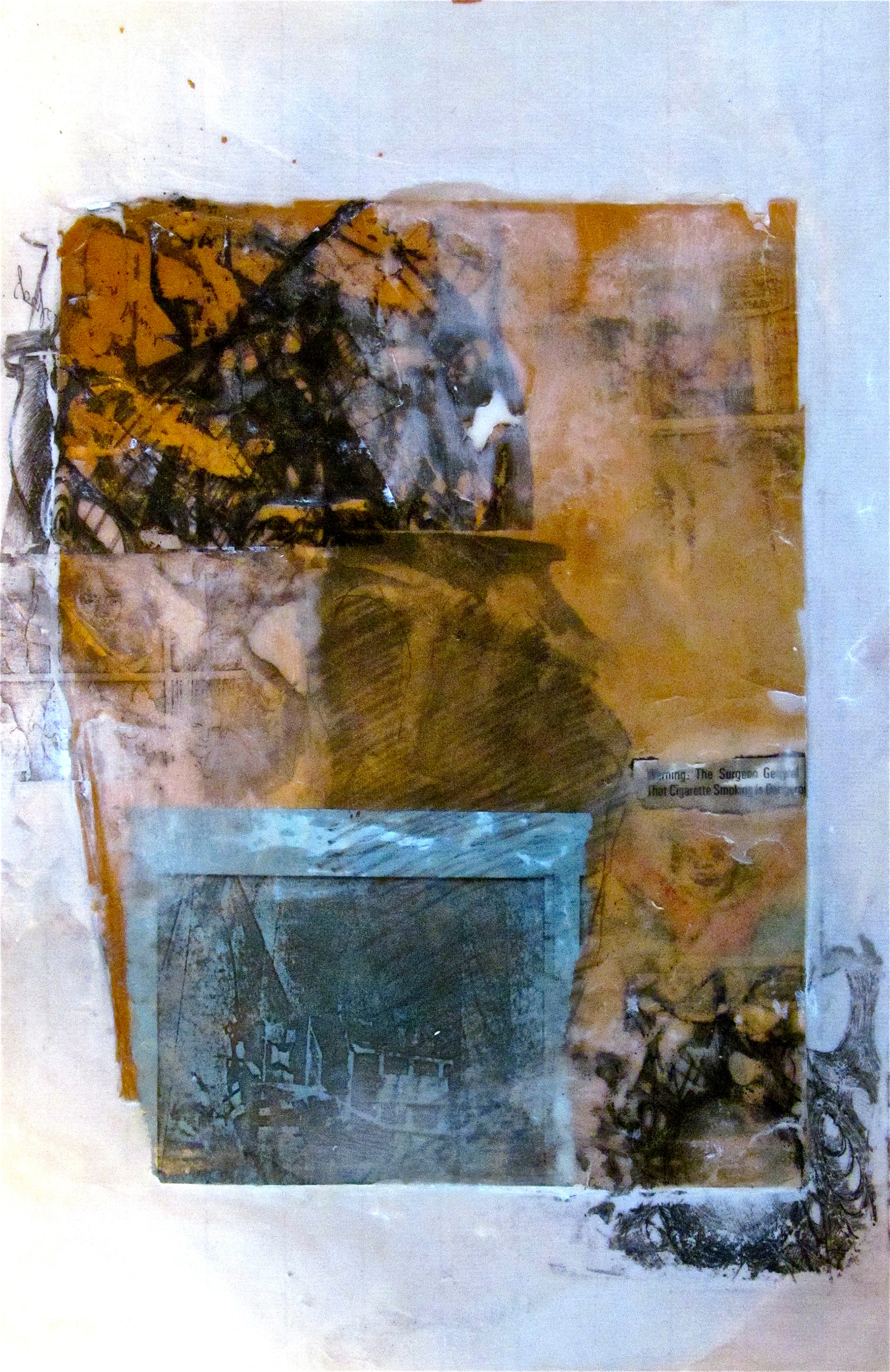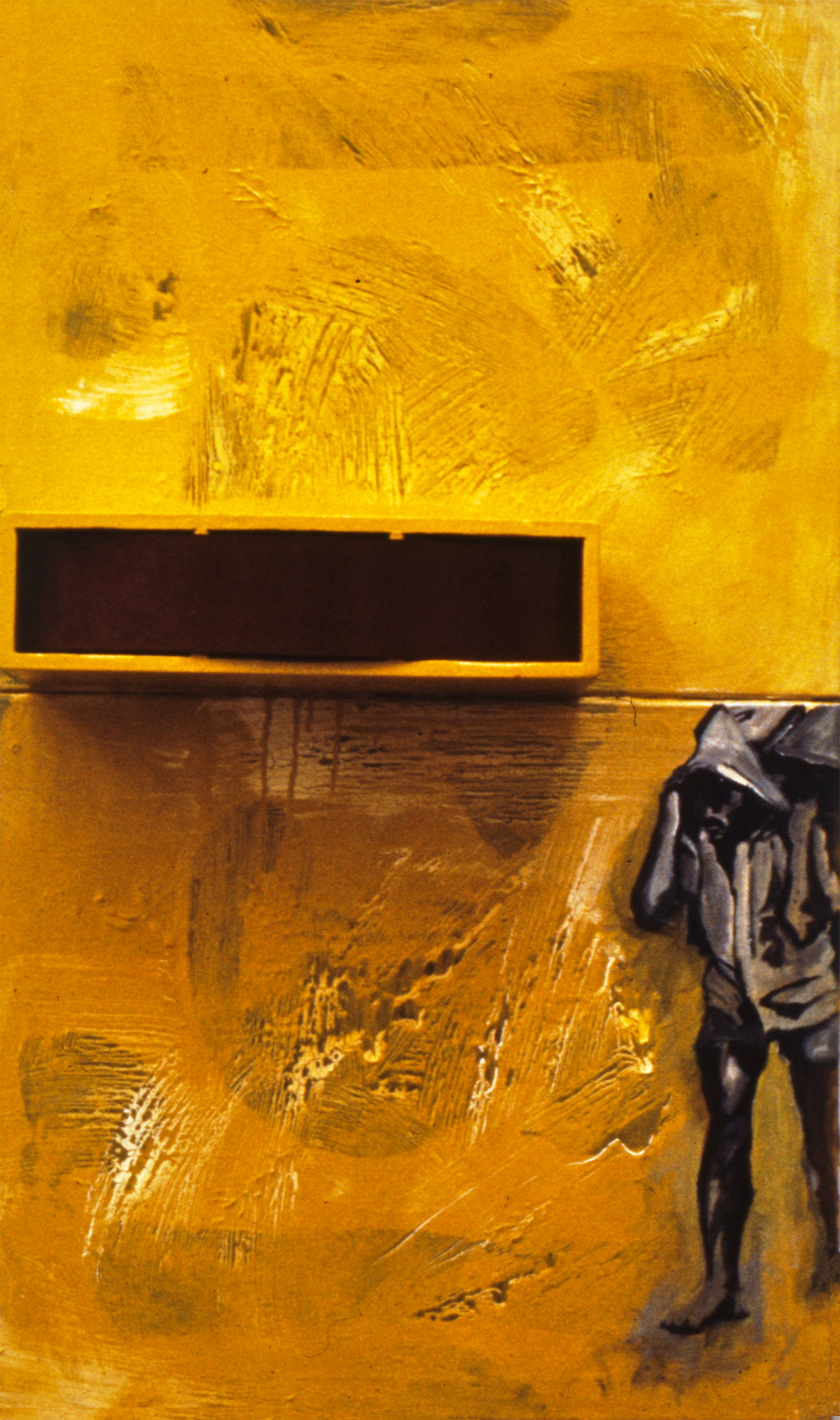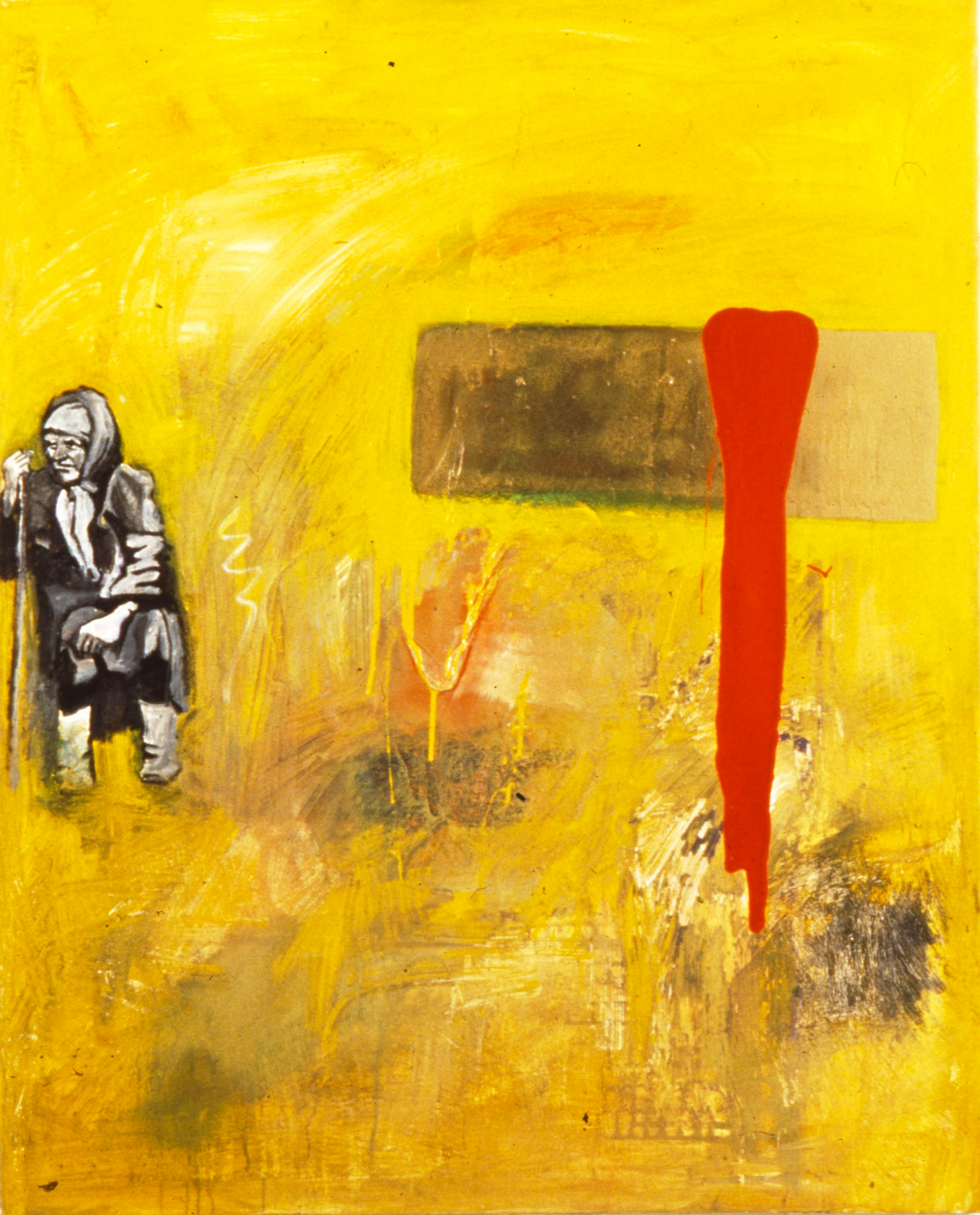 (left)

"After after Rauschenberg", 2012
(center)

"Mute", 1988,

Acrylic and enamel paint and wooden box on canvas, 24 x 42 x 12 inches. 
(right) 

"Disappearance" series", 1988 , 

Acrylic and enamel paint on canvas, 32 x 48 x 1 inches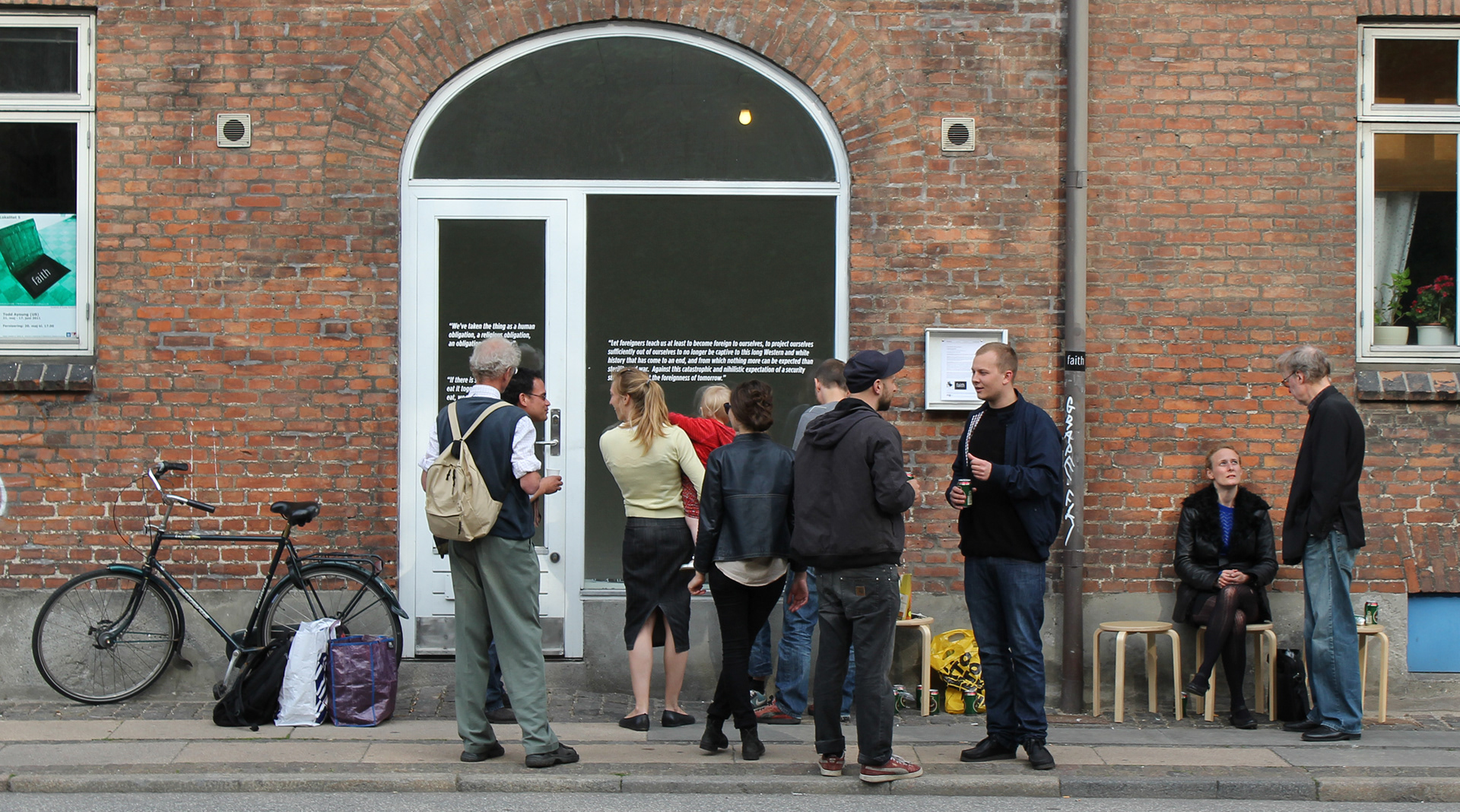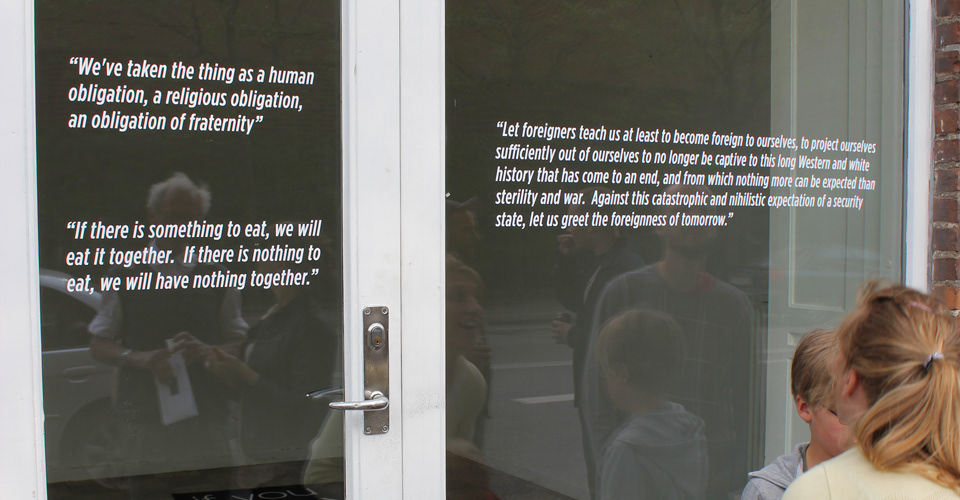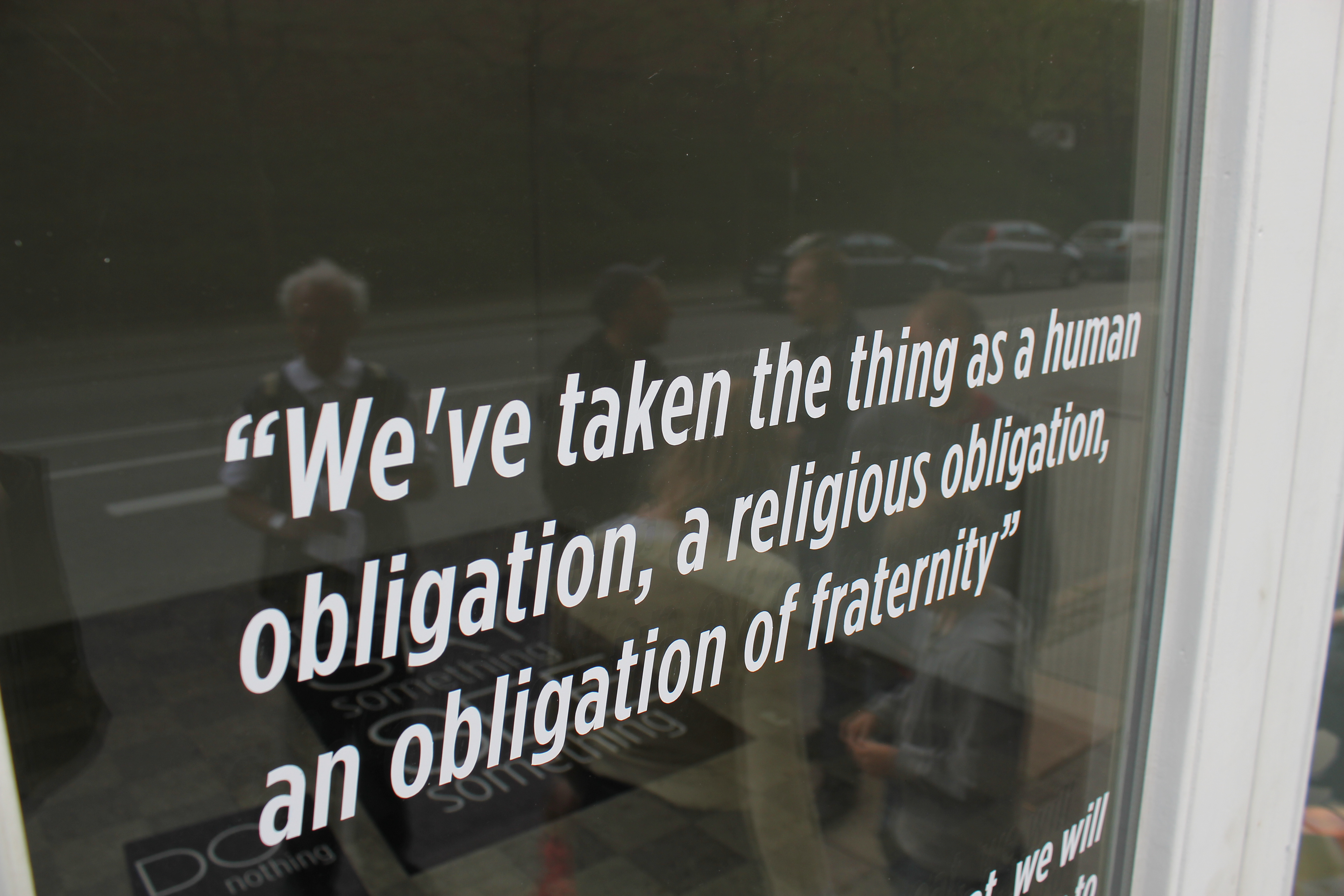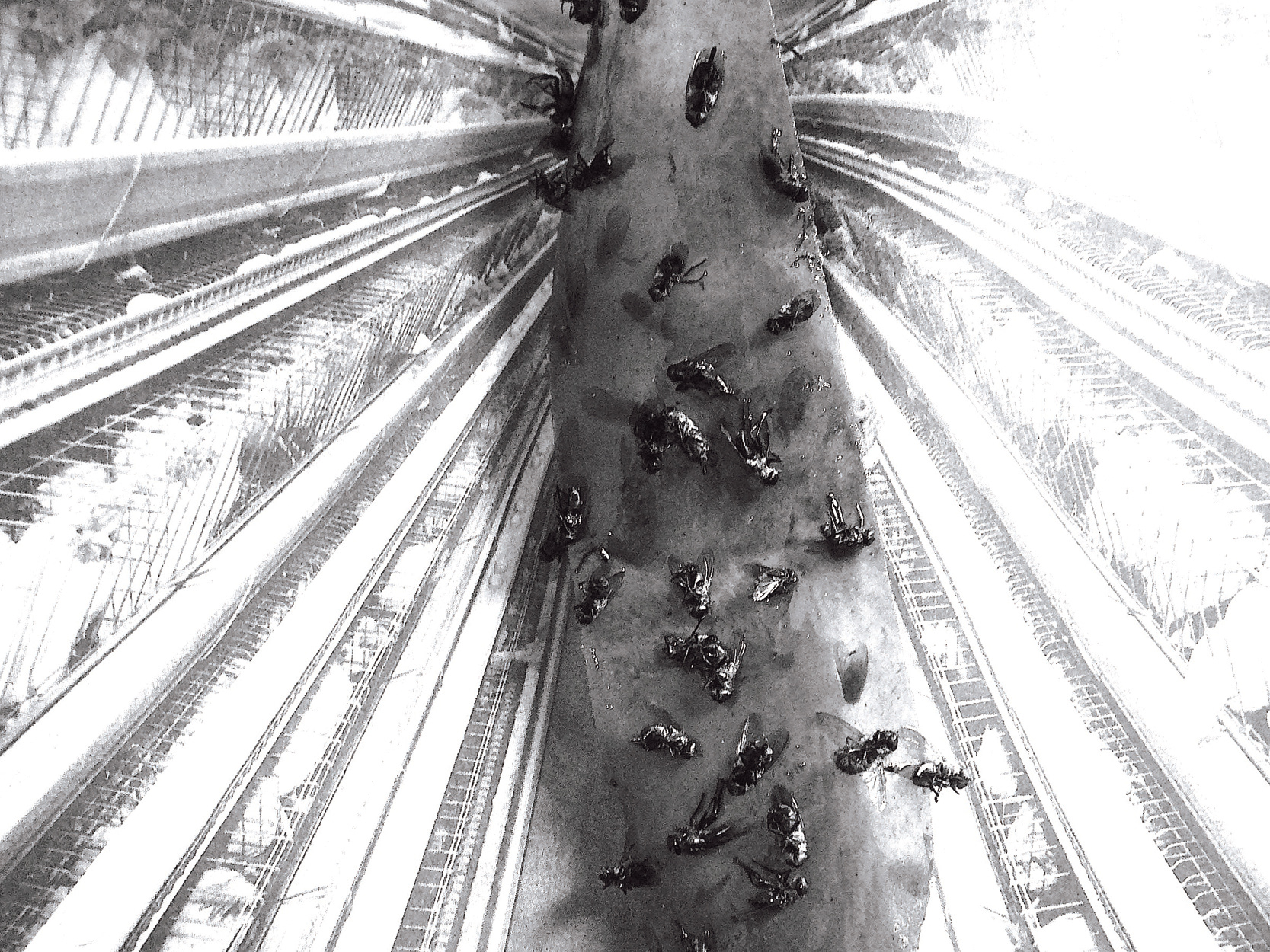 Digital image, dimensions variable.
http://www.apexart.org/exhibitions/comeout/subramaniam.php
(right)
"Kill the chickens to spare the monkeys", 2011
Digital image, dimensions variable.
http://www.vsw.org/ai/wp-content/uploads/2011/08/AI-web-portfolio-ayoung.png
xt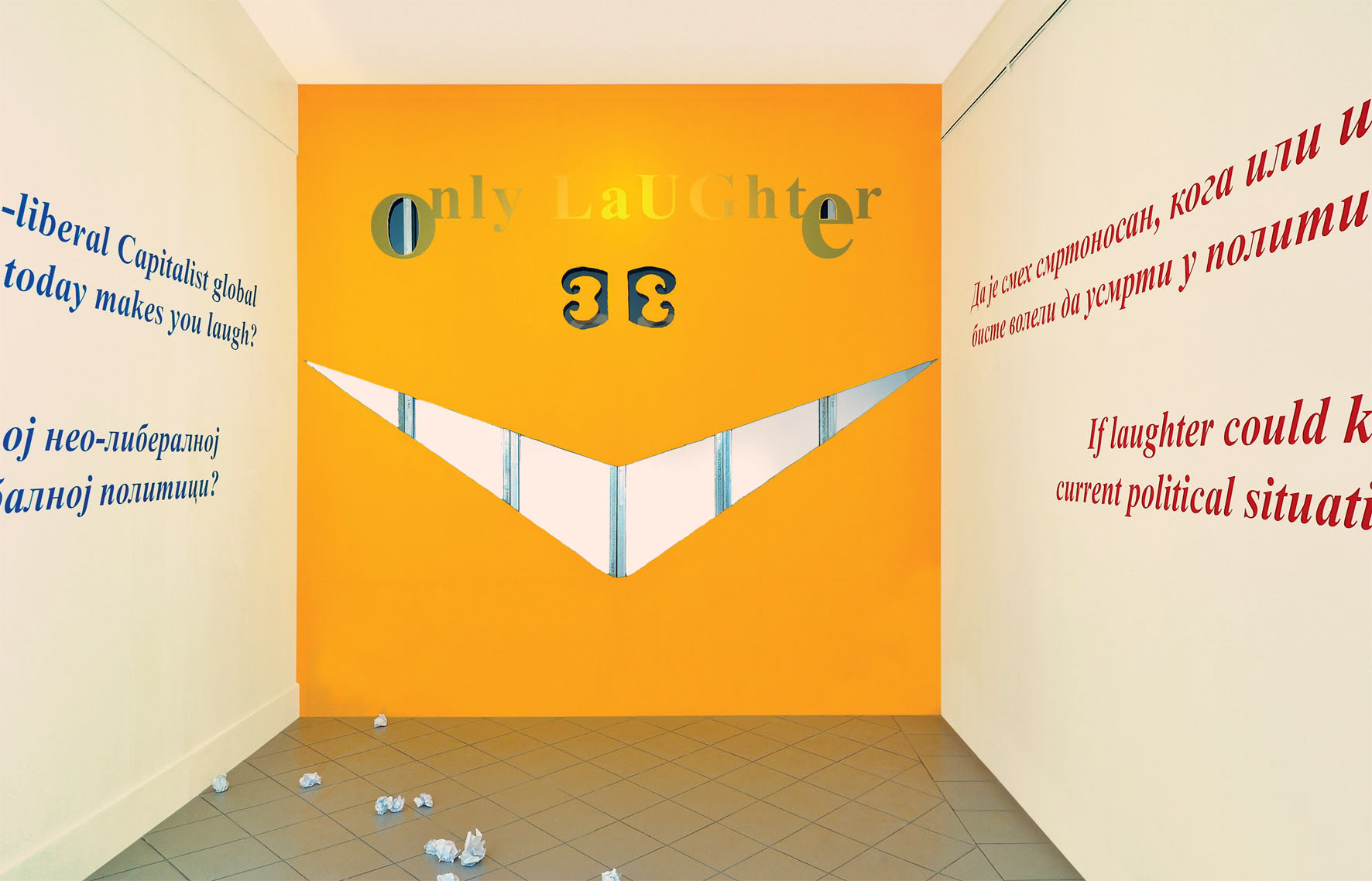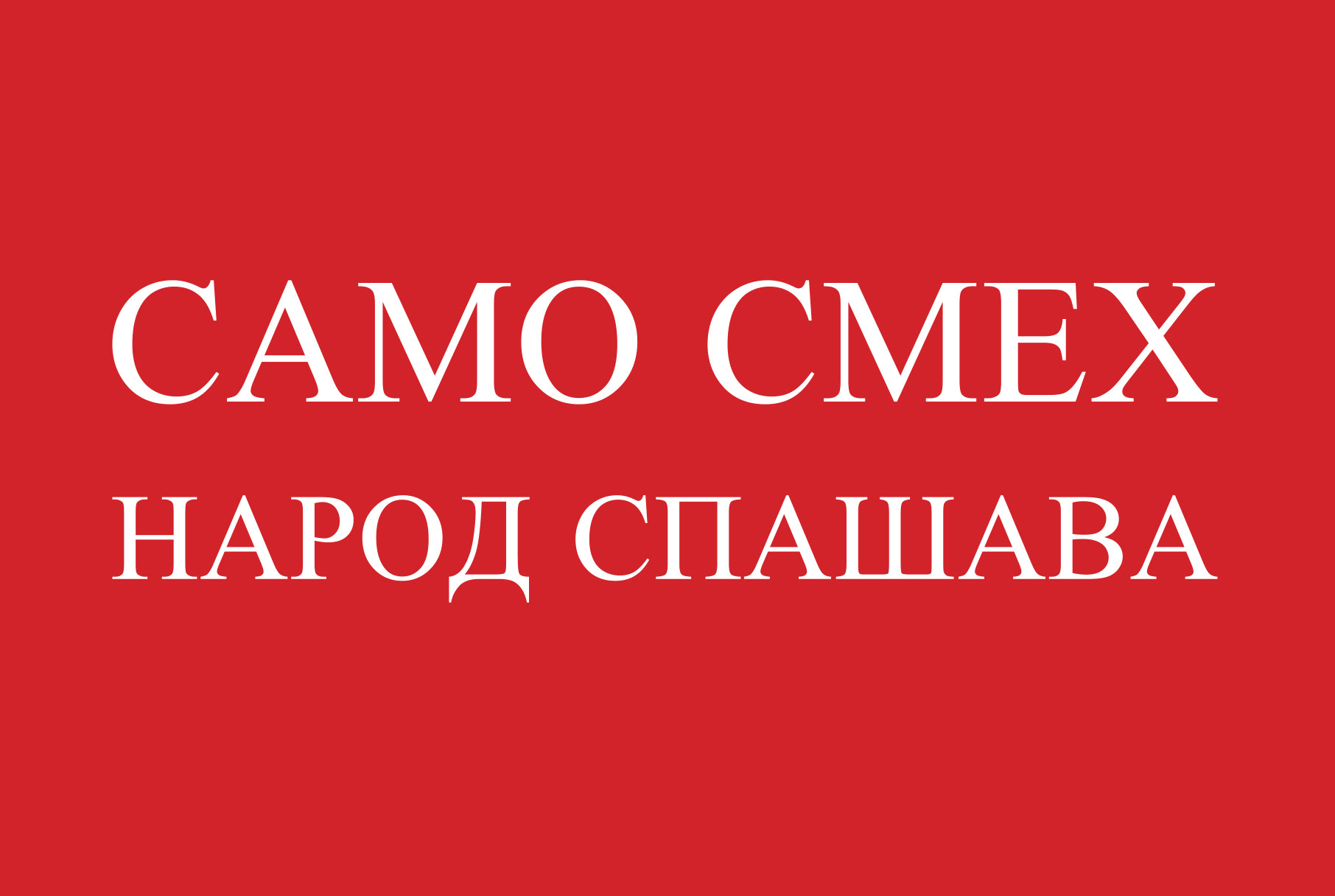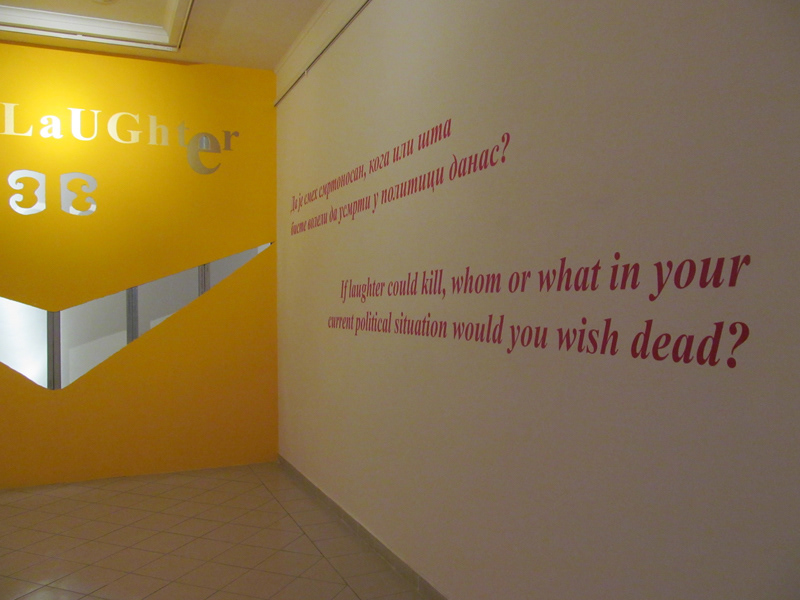 "Only Laughter", 2012, 
The Big Sleep/Dobok at the 26th Nadezda Petrovic Memorial, Cacak, Serbia.
Face cut out of yellow sheetrock wall, gold, blue and while press type letters,
white pedestal with printed questions on white sheets of paper.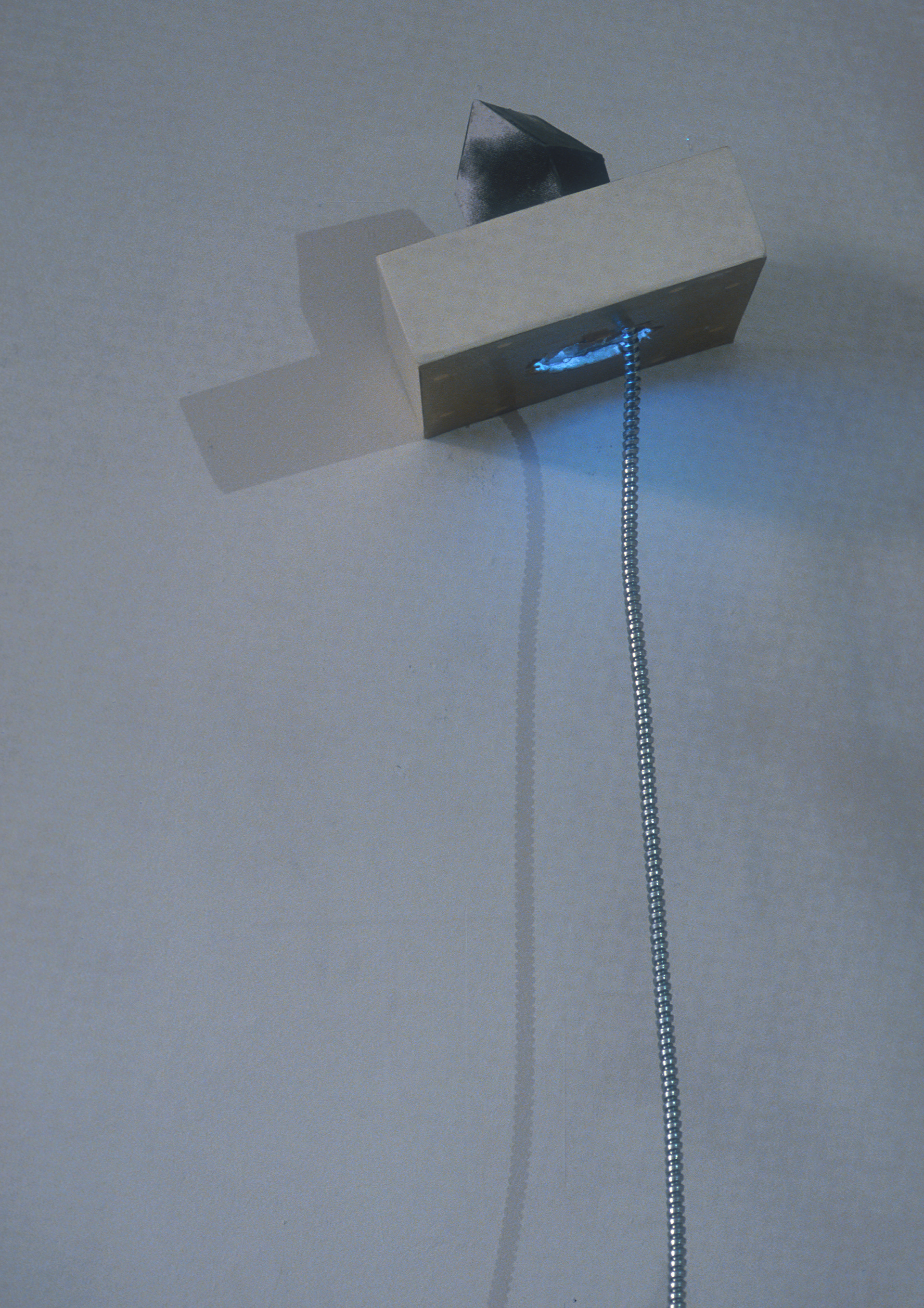 ELSEWHERE, 

2002 at Lafayette College Art Gallery, The Williams Center for the Arts, Easton, PA. Installation detail, sheetrock,wood, melted plastic, chipboard, photocopies, metal conduit, and viewer activated slide projectors, 102 x 264 x 462 inches overall.